LHUSD welcomes 3 new Elementary Principals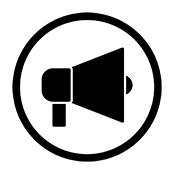 ---
The Lake Havasu Unified School District will be welcoming 3 new Elementary School Principals for the 2022-2023 school year.
Please help us congratulate them.

Jamaica's new principal, Ms. Jennifer Black

Ms. Black holds a Bachelor's degree in Elementary Education with a minor in Child Psychology. She also holds a Master's degree from Western Governors University in Educational Leadership.

Prior to pursuing her passion for teaching, Ms. Black worked in the insurance industry for thirteen years where she learned valuable skills in business management including recruiting, hiring, and training new staff as well as advertising and promoting the business. In 2004, she transitioned to teach 4th grade at Starline Elementary school where she taught for the next thirteen years in grades 4 through 6, specializing in mathematics. During her time at Starline, Ms. Black was a professional development trainer, grade level lead, student data lead, and District 301 committee representative. In 2017, Ms. Black decided to stretch her skills and took her expertise to Thunderbolt Middle School where she served as a mentor to new teachers, department chair, Educational Tour Club advisor, and was named Thunderbolt's 2018 Teacher of the Year.

Ms. Black is currently serving as the Assistant Principal at Thunderbolt where she oversees twenty certified staff members supporting them with best instructional practices and classroom management. She also oversees all school safety operations, develops before and after-school supervision schedules, and handles the majority of student discipline. In addition to these duties, she evaluates twelve classified staff members, providing support for the many aspects of their jobs. As the Athletic Director, Ms. Black completes all scheduling and staffing for sporting events and works to manage the budget while ensuring inventory is adequate for each season. Ms. Black is highly skilled in coaching, mentoring, streamlining procedures, and upholding policies to ensure staff and students are successful.

Ms. Black is the proud mother of three and devotes her spare time to supporting her now-grown children in pursuing their dreams just as she has done for so many others. Her passion for our youth can be seen in all she does and has done to serve the students of LHUSD. Prior to becoming a teacher, Ms. Black decided to give back to our community in the year 2000 when she became a foster parent. She loved, nurtured, and supported more than forty foster children ages ten and under. Ms. Black's passion for the children of Lake Havasu City and commitment to focused, positive leadership will make her a great addition to the Jamaica Elementary School family.
Nautilus's new principal, Mrs. Shannon Williams
Mrs. Williams holds a Bachelor's in Elementary Education with an emphasis in Early Childhood. She also holds two Master's degrees from Grand Canyon University, one in Education and the other in Educational Leadership.

Mrs. Williams has a broad and extensive career in education. In 1992, Mrs. Williams started her career in LHUSD teaching Kindergarten at Nautilus Elementary for ten years before accepting the principal position at Calvary Christian Academy serving students from Preschool to 8th grade. During her six years as principal of CCA, she increased student enrollment and managed all aspects of running the school from budgets and facilities to staffing and evaluations to community engagement. Mrs. Williams returned to the District to teach 5th Grade General Education and 5th Grade Gifted and Talented at Starline Elementary during which time she completed her Administrative Practicum. She has also taught Foundation Education courses at Mohave Community College and Arizona State University.

Mrs. Williams is currently serving as an Assistant Principal at Lake Havasu High School where she oversees the English and Special Education departments supporting best instructional practices and maintains the coordination of all activities within the library and student bookstore. She also oversees all school safety operations and student activities and clubs. She is well versed in the policies and procedures required to effectively run large events and projects. Mrs. Williams also brought a staff recognition program to LHHS to celebrate all the positive things the staff is doing on campus. In addition, this year she has championed Positive Behavior Intervention & Supports leading a committee of staff through the training process to shift to a more proactive approach to addressing student behavior needs in the upcoming school year.

When Mrs. Williams isn't supporting one of the many after-school events, she can be found spending time with her family: her husband Dave, son Kaleb, daughter Kealey, and grandson Ezra. Mrs. Williams is passionate about education in our public schools as she has seen how it has benefitted both of her children and the many children she has served over the past 30 years. Her enthusiasm for serving students and staff will support her transition to Nautilus where we know she will continue to support and grow the many great things that are already happening.
Starline's new principal, Mrs. Ginny Sautner

Mrs. Sautner is returning to Starline Elementary school, a place where she attended as a child and where her two daughters now attend. Mrs. Sautner brings eighteen years of education experience to the Starline Principal position. She holds a double Bachelor's in Sociology and Hospitality Management and a Double Masters in Secondary English Education and Educational Leadership. Mrs. Sautner is a Nationally Board Certified Teacher and also a Board Approved Qualified Evaluator after taking the necessary training to effectively evaluate and support staff. During her career in LHUSD, Mrs. Sautner has held a variety of teaching, teacher leadership, and student academic advisor roles to support student achievement and elevate the development of instructional staff.

Currently, Mrs. Sautner serves as the District's Curriculum and Instruction Coach, where she has led several curriculum adoptions, developed and co-facilitated new educator induction programs, and provided ongoing coaching to our newest hires. Mrs. Sautner has a passion for supporting staff in best practices that lead to increased student achievement outcomes. In addition to this work, Mrs. Sautner is also the English Learner Coordinator and works with staff to ensure our EL population is receiving timely and appropriate support to succeed not only in their language acquisition but in their core academic subjects and also in life. Not only is she highly skilled at supporting the implementation of new programs, she has been an active member of both the Teacher and Principal Evaluation committees. Mrs. Sautner has helped to develop evaluation tools that are grounded in best practices and focused on improving student achievement. She brings a wealth of knowledge in these areas and will be a great compliment to not only Starline but the entire administrative team.

Mrs. Sautner's passion for education and LHUSD can be seen in all she has done in her career. She truly leads from her heart and cares deeply about our staff, students, and families. Outside of her professional duties, Mrs. Sautner focuses on her family and takes on active parent roles as she serves as a Girl Scout Troop Leader, STUCO Advisor, and the Starline PTA president. She has a deep knowledge of Starline's past traditions and remains involved in Starline's current practices. We are delighted to welcome Mrs. Sautner and know she will continue to preserve Starline's deep traditions as well as move the school forward to support the needs of the community all while advocating for what's best for LHUSD.