District announces Online Registration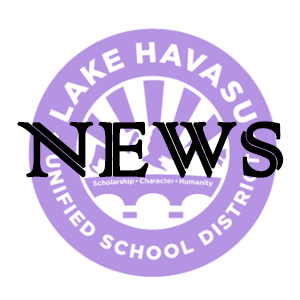 ---
Dear Parents/Guardians.
Lake Havasu Unified School District #1 is excited to announce the opening of our Online Registration portal through Synergy.
Due to the unforeseen circumstance of our schools closing for all of 4th quarter last year the collection of registration forms was limited.
Some of this information will be a review of the paperwork turned in during the spring registration in March-April 2020. However, there are forms that were not part of the earlier process that MUST be completed. The Health Office form is particularly important in case your student needs to visit the nurse's office.
To access the Online Registration portal login into your ParentVUE account, you will be directed to the registration portal. Please log in and complete your student(s) online registration as soon as possible but no later than September 30th, 2020.
Only 1 parent needs to complete the registration process for student(s).
If you need your ParentVUE information or you need to set up your ParentVUE account contact your student(s)'s school.
For any other questions contact your student(s)'s school.