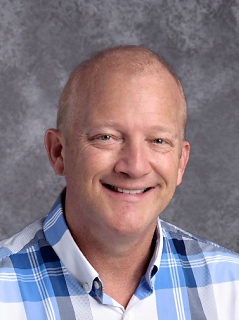 Mr. Brett Bitterman
Principal
Greetings to all parents and families of Oro Grande Classical Academy.

It is an honor to be able to serve the families of Oro Grande. As we begin our 2021-2022 school year, there is so much excitement on campus. We have new renovations around our building, improved parking for staff and parents, an upgraded playground area for our students, and enhanced security with gates and fences for our community of learners and educators. However, there is nothing more exciting than opening our doors to welcome our students back into the building.
We begin this year with the intent to model education, virtue, and morals daily with our students, knowing the importance of the whole child. Please be part of our school's activities and listen intently for the opportunity to spend time on campus when appropriate. I look forward to those occasions when we share our school, mission, and culture with all of you.
The mission of Oro Grande Classical Academy is to train the minds and improve the hearts of young people through a content-rich classical education in the liberal arts and sciences with instruction in the principles of moral character and civic virtue.
Brett Bitterman
Principal
Oro Grande Classical Academy