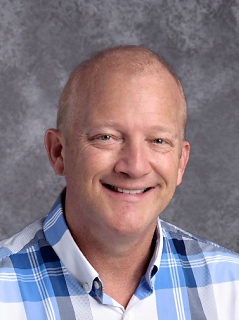 Mr. Brett Bitterman
Principal
Oro Grande Classical Academy exists to cultivate the hearts and minds of students through the pursuit of Truth, Goodness, and Beauty. Our primary tool of cultivation is the Socratic Method. We seek to employ this timeless teaching technique, in which the teacher uses questions and conversations to guide students from what they already know, to what they do not yet know, in all subjects. It is the development of these academic habits that cause students to inquire deeply, while also feeding their curious sense of wonder.
The great books of our Western tradition will ignite their imaginations, while simultaneously facilitating conversations about wisdom and philosophy. Our Singapore Math program takes students on a journey, demonstrating concepts in concrete, real forms before revealing the same idea through pictorial representations that conclude with the familiar, yet abstract, equations, formulas and algorithms.
Our science curriculum is hands-on and historical, while our study of history is in-depth, as students frequently engage with primary sources. The study of language is a critical component of education, and in our classical tradition, all students this year will have the opportunity to study Latin.
In music and art, our students will experience and also create beauty by imitating and studying the masters. Our physical education program, like every other aspect of our curriculum, seeks to create a lifelong love of movement and activity.
Our desire at Oro Grande to provide a fulfilling, educational experience that will be characterized by order and joy. Our schools are filled with carefully chosen faculty who demonstrate expertise in their subject area, while also exhibiting the wonder and moral character we seek to develop in our students. This pursuit of Truth, Goodness, and Beauty will inspire and shape students into the best versions of themselves, setting in motion growth that will continue the rest of their lives.
It is with great pleasure that I welcome all of our families and students,
Brett Bitterman
Principal